Regulation
Member, Financial Service Provider Register,
FSP 28944
Member of the Financial Dispute Resolution (FDR scheme), New Zealand.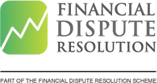 Supervision
The Company is supervised by the Financial Markets Authority.
"FMA takes a risk-based approach to monitoring, meaning the extent of supervision varies depending upon their priorities and the nature of businesses. It can range from a full onsite inspection through to information requests and desk-based reviews. As a minimum, FMA will seek assurance that PFD is complying with the basics, ie:
PFD is meeting the minimum standards for licensing.
PFD is complying with the conditions attached to its licence.
FMA will also assess PFD's conduct generally as a licence holder and check PFD is complying with key legislation such as the Financial Advisers Act 2008, the Anti-Money Laundering and Countering Financing of Terrorism Act 2009 and the fair dealing provisions within the FMC Act".